Welcome to the home of Calgary fiction author Marc Watson. Take a look around, feel free to get in touch or ask me questions, and see what I've been up to and what I have upcoming!
My newest novel is the second part of the epic fantasy / science fiction story 'Catching Hell'. Destination is the sequel and finale to Journey. Available in ebook and paperback from Double Dragon Press (www.double-dragon-ebooks.com):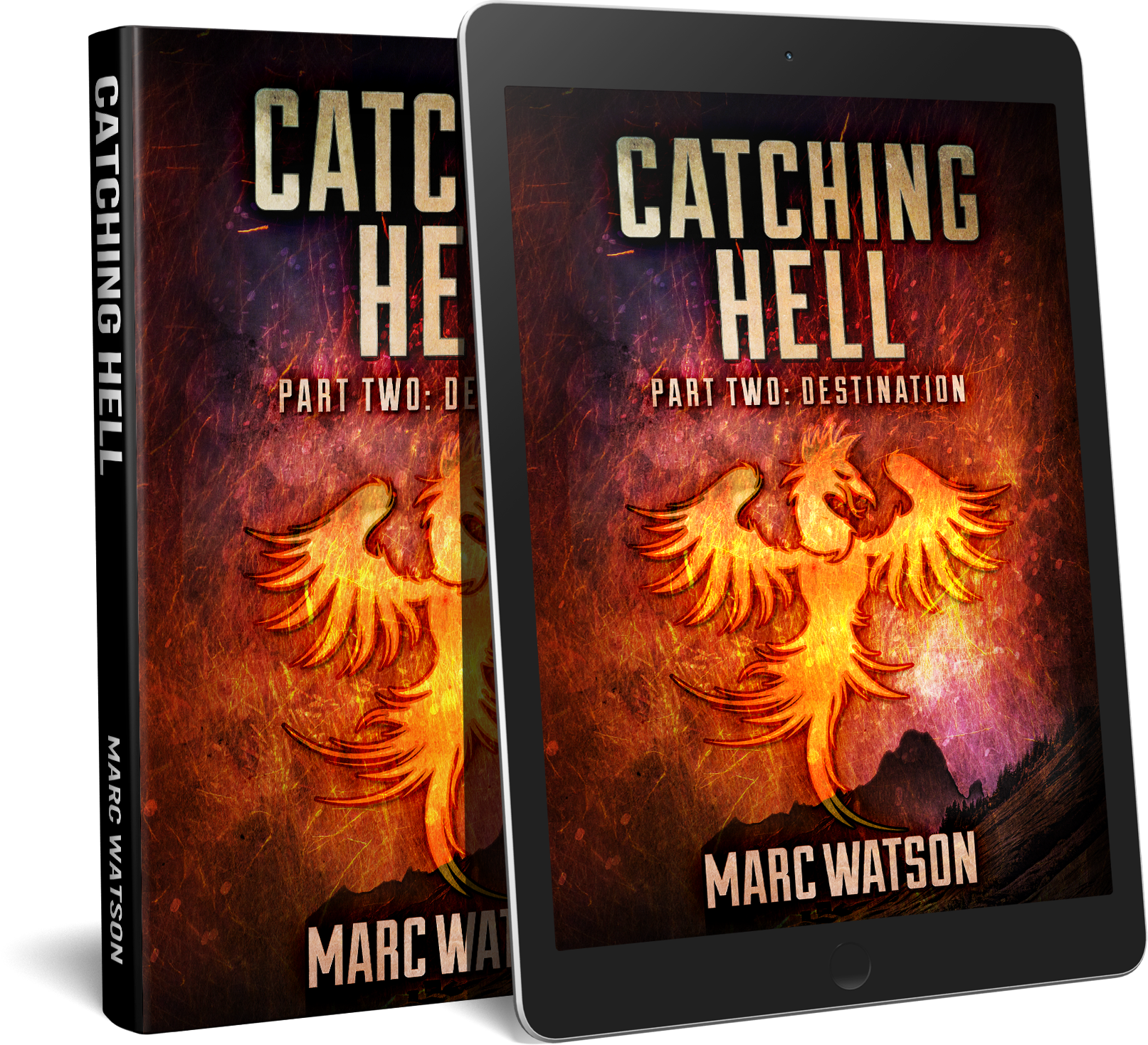 And don't forget that you'll need to read Part One: Journey in order to know what's going on!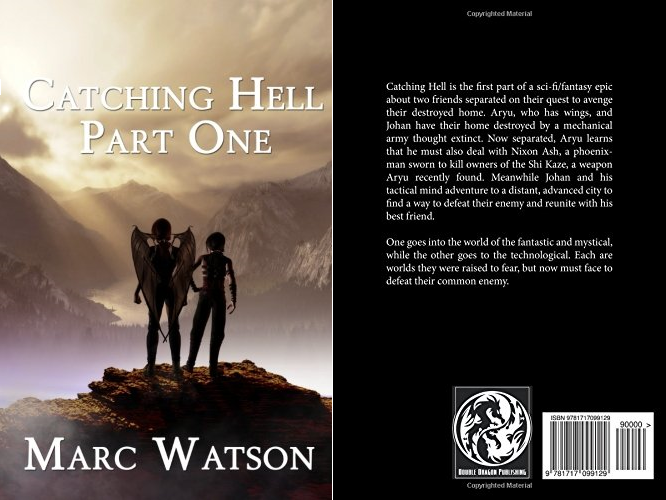 And you can check out my debut novel, 'Death Dresses Poorly', thanks to the amazing team at Fluky Fiction (www.flukyfiction.com), here: