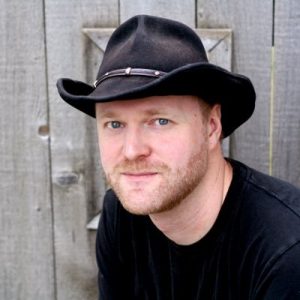 Hello, I'm Marc Watson, and I write stuff. I'm an author of genre fiction (primarily Fantasy and Science Fiction of all lengths). I began writing at the age of 15 with a pen and paper, and I've never really stopped, even though until recently it was more of a background to me than my defining trait. I have been published on flash fiction site www.101words.org, as well as comedy site www.thecorrectness.com. I've been a student of the excellent writing classes at Athabasca University for a number of years.
I live in Calgary, Alberta, and was spawned out of the depths of Southern Ontario. I'm a husband, proud father of two, and can be sometimes found at an actual job. I'm an avid outdoorsman, martial artist of some high repute, baseball player of very little repute, and lover of all Mexican foods. One day 'World Famous Poutine Aficionado' will be on my business cards.
You can also find me on Facebook at www.facebook.com/marcwroteabook, and on twitter at @writewatson. For public appearances and interviews, I am proudly represented by Creative Edge Publicity.