Hey there! Did you know I have a YouTube channel dedicated to my writing journey, dropping tiny tidbits about the journey, all while usually getting lost in the woods? Well now you do! All you need to do is click these words!
August 15th, 2022
I had the honor of sitting down for my FOURTH chat with Joe Compton from Go Indie Now, and the final episode (with a new name and format coming soon.
I also had an impromptu and entertaining conversation with Jay on 4 Colour Radio about the magic and power of music in the movie 'Into The Spider-Verse'. Check out that, and other similar interviews here:
4 Colour Radio | Sound Sugar Radio
Feb 19th, 2021
I had a great sit-down (figuratively speaking, of course) with Sarah on the GSMC Book Review Podcast. A free-flowing talk about my newest release, as well as a look back at my other works.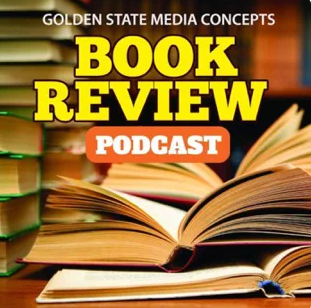 October 21st, 2020
My feelings on challenges like NaNoWriMo made perfectly clear in this guest post for Horror Tree.
I regret nothing.
October 20th, 2020
More of the media blitz, and I keep playing the hits! Check out my latest interview with my favourite writerly people, Konn Lavery. One of the first faces I met in this writing journey!
Also, let's not forget my talk with the Quill and Ink Podcast
And also, a chat with Darshaun McAway and the WOW Podcast
September 30th, 2020
With the launch of Between Conversations, I've been a busy boy! Here's a look at some of the talky places I've been lately:
Word Play with Kristine Raymond
Alex Lewczuk and Jessica Burtis on Siren Radio UK
Reader's Entertainment Magazine
August 26th, 2020
Sometimes you just get into a fun, free-flowing rhythm with an interviewer, when everyone is having fun and is working on the same wavelength. That was absolutely the vibe with the guys at the Sci Fi Saturday Night Podcast.
Take a listen as we discuss my newest book Between Conversations: Tales From the World of Ryuujin, available September 25th.
May 28, 2020
A conversation I had with the Beyond the Trope podcast! I love having a chat with passionate, fun-loving members of the writing community. We talk my books, my process, and my love of poutine and how to make it right. (Hint: avoid shredded cheese!)
Check it out on your favorite podcast provider. Link is to Apple.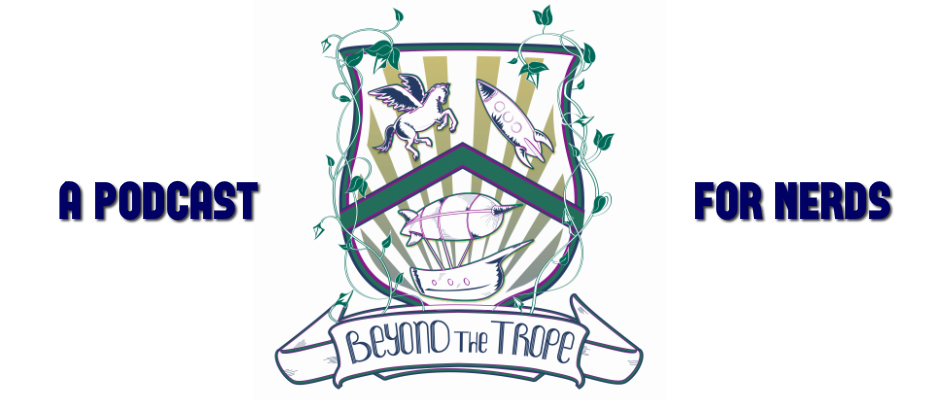 March 1st, 2020
I decided to have a bit of fun, teach myself some rudimentary filmmaking techniques, and share my journey and writing knowledge. I hope to make more, but even this, as just a thank you for being with me for the last four years, was a ton of fun.
October 28th, 2019
This was a conversation a long time in the making. Speaking with local writing guru, Aurora Award winner, podcaster extraordinaire, and man-about-town Josh Pantalleresco and his amazing 'Just Joshing' podcast from this year's When Words Collide. Listen to us as we sit in a bar, have a drink, and talk about how a realistic view of the world and being a family man guides my writing career. It's the most heartfelt reason I've heard for why I am the Anti-Author.
…also sports…
More media coming soon!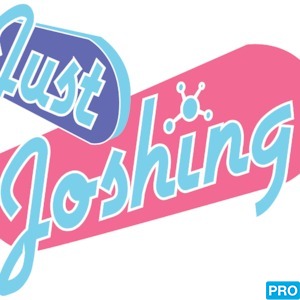 January 8th, 2019
A fresh assortment of gettin' myself out there today! I had a great conversation with Lisa Kessler to start off my new year on the podcast Book Lights Radio. Its always a good sign when the time flies by and you want to talk more!
December 12th, 2018
Back where it all began, with my writing cohort and all around great guy Konn Lavery! Years ago after meeting at a writer's conference he asked to interview me, and that was the first time anybody gave a damn what I had to say about writing. Be sure to check out his amazing, dark, gritty work for yourself.
December 1st, 2018
Fresh of the digital presses! The official press release from the great folks at Readers Entertainment! Come see what they have to say about the anti-author!
October 4th, 2018
It was a quiet Summer, but this Fall has seen a lot of action with media! One of the most extensive conversations I've had in some time was with Amy Bernal on her 'My Books – My World' blog. Conversations about my techniques, advise for writers, and who I believe the most underrated anime character of the 90s is can be found HERE.
For a change of pace that isn't just me rambling on about myself, I had a lot of fun with this in-character interview with Cassandra Penticoff, where she spoke with Nixon Ash, co-star of my series 'Catching Hell'. How well do I write a Scottish accent? Come find out below!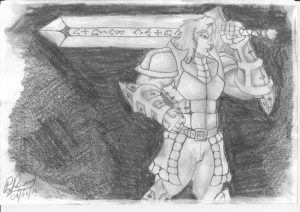 And finally, I was extremely excited to be back on the mic with the very talented Tim Niederriter, talking world building and other great story stuff.
March 12th, 2018
Fresh on the heels of the release of Catching Hell Part 1 comes a really enjoyable interview I had the pleasure of taking part in with author and world-building guru Tim Niederriter. Other than our feelings on #NaNoWriMo, we're very kindred spirits! Not heard: the extensive pre-show conversation where we just talked shop for about as long as we actually recorded something:
March 8th, 2018: Wow… I've been a busy boy lately. It's nice to be popular!
I'm very excited to let you all hear my first actual radio interview with Jackie Tuinstra Harrison from CJRU The Scope, Ryerson University's local radio station based out of Toronto, my home in another life, and the likely reason I'm so insufferably cocky:
Also, I had a wonderful chat with UK book blogger David Ellis on his interview blog Too Full To Write, my first overseas interview! We talk about casting Death Dresses Poorly, my literary inspirations, and the possible side effects of getting punched in the head too many times in my youth:
Author Interview – Marc Watson – "Death Dresses Poorly" (Dark Comedy/Urban Fantasy)
Also, I had a (figurative) sit-down with Mandy Eve Barnett to talk about how even with a Pulitzer I think The Shipping News is undated, and why I really should consider writing under a pseudonym:
Author Interview – Marc Watson
February 22nd, 2018: With 'Death Dresses Poorly' building up more and more steam all the time, and 'Catching Hell Pt 1' set to arrive next month, I've been lucky enough to engage in some great interviews lately! Check them out here:
A discussion with the very talented Kelly Charron about writing, my technique, and plenty of poutine! –
Also out there is a fun talk I had with Cara Flannery and my publisher Fluky Fiction for their 2 Weeks of Love, in support of their newest collection of bizarre love stories release 'The Muse and the Flame' –
Meet the Author: Marc Watson Talks About Love
November 28th, 2017: I had the chance to talk to host TJ Washburn on his 'Average Joe's Drive In' podcast! It's my very first live interview, and it was a great talk about writing, Death Dresses Poorly, and some of my favorite movies. It was a lot of fun and I barely say "um" at all*. You can find it wherever great Podcasts are listened to, or at the following streaming sources:
YouTube:
Player FM:
https://player.fm/series/average-joes-drive-in
* – I can not stop saying um.
September 19th, 2017: An interview I did November 2016 with the amazingly talented and darkly creative author Konn Lavery. He and I met last year at When Words Collide, and I love following his work. Bonus: the interview contains the first chapter of Catching Hell Pt. 1. Want to know more about the armored face of this website, Nixon Ash? Here's the best place to start:
Fantasy Excerpt and Interview with Calgary Author Marc Watson