Welcome to the home of Calgary fiction author Marc Watson. Take a look around, feel free to get in touch or ask me questions, and see what I've been up to and what I have upcoming!
My newest novel is Between Conversations: Tales from the World of Ryuujin, a collection of nine short stories that traverse the science-fantasy world previously visited in My Catching Hell duology.
All nine stories visit a different time in the history of this world, moving chronologically from the 1600s to thousands of years in the future.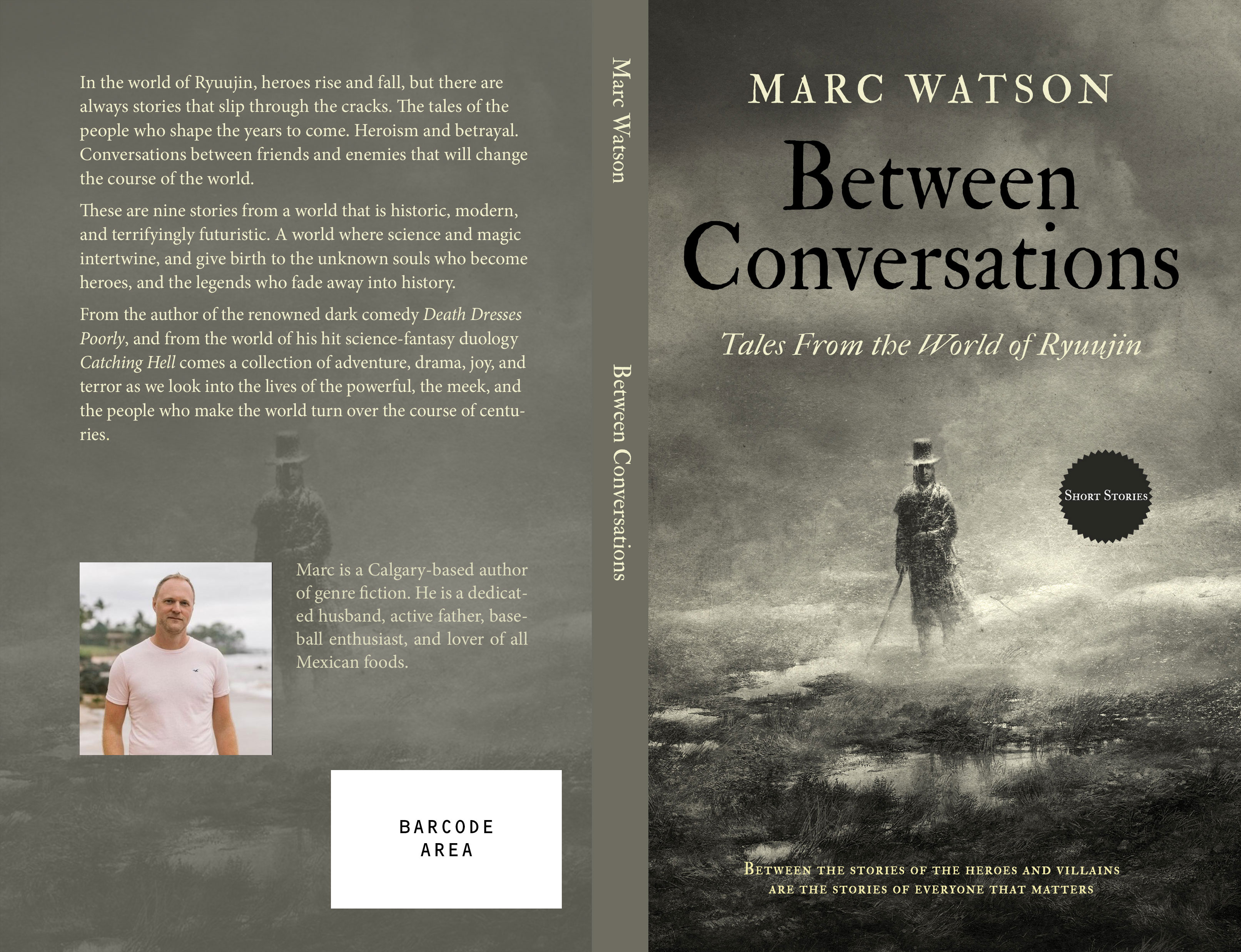 The Ryuujin world started with Catching Hell Part 1: Journey, and Part 2: Destination, which are currently getting a fresh coat of paint and will be back on sale soon. Give Between Conversations a look while you wait!
And you can check out my debut novel, 'Death Dresses Poorly', now available in eBook, print, and audiobook, thanks to the amazing team at Fluky Fiction (www.flukyfiction.com), here: